Yesterday, I went to Divisoria for the very first time. Of course, we passed by Binondo which reminded me so much of my block mate and friend, Mikee Illescas. Sweet, beautiful, kind-hearted, funny, bubbly Mikee. The whole time we were there, I couldn't stop thinking of Mikee.
We were made group mates by one of our professors last term for our Audio-Visual Production class and in one of our productions, she landed as the Director. We had to go to several places that weren't known much and feature them in our little show. Being director, Mikee had to search high and low on the internet and a travel book I gave her and somehow we landed in Binondo. We got to Binondo through all the excruciating traffic, only to find out that the place she searched for was closed on Sundays. We were there on a Sunday.
Nevertheless, we laughed it off, and started looking for different locations and destinations. We went against almost every plan that day and we managed to do fine.


That was the Mikee I knew. And that is the Mikee I will always remember and keep in my heart forever. She was always so happy, always so positive and always so... Mikee.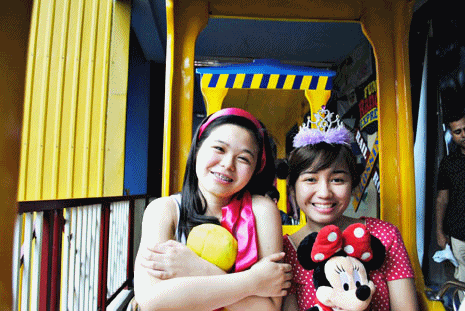 Last night, in the middle of watching a movie, I checked my Twitter Feed just to see what everyone was up to. I didn't want to believe it. I wanted to think that I was already sleeping and I was in the middle of a horrible nightmare. I stared at my friend's tweet, not wanting to believe a word it said.
Mikee has been in the hospital for months. I don't even remember the last time I saw her. From what I've been reminded of, it started a week or two after everyone got back from Christmas Break.
Our block started asking her barkada questions on where she was, what's happened, has she gotten better, and when will we finally see her?
Eventually, after so many weeks of hoping she'd come back for the rest of the term, her parents finally dropped her out of class. Everyone was counting on seeing her up and back to herself by next term. No one ever, ever, EVER thought that we wouldn't see her anytime soon again. No one.
Mikee has touched so many people's lives. Last night, after reading Riah's tweet, I went on her Facebook Timeline and lo and behold, there it was. Every one's messages kept saying how sad and sorry they were to not have her anymore. So many people were saying that she's in a better place, some were begging for her to suddenly reply to everyone and tell us that she was okay. No one wanted to believe she was gone. I don't want to believe that she's gone.
I can never forget Mikee's smile. I can never forget her voice. I can never forget her happiness and how down-to-earth she was. She had material things that I could only hope for, but to her, they were just things that didn't need more attention than others. She never demanded, she never complained whenever I gave her tasks to work on. She was one of the very few people who never hesitated when it came to acting, taking photos, and all the other stuff that other people never had the confidence to do.
Above is a short film, Five Simple Parts. It was our final project,
and Mikee was the star of the show. She was perfect.
I don't know what else to say but I do know one thing: Mikee touched my heart, too. She's one of the most special people in my entire life. We may not be best friends and we may not be the closest of friends, but I really do know her as one of the best people I've ever met.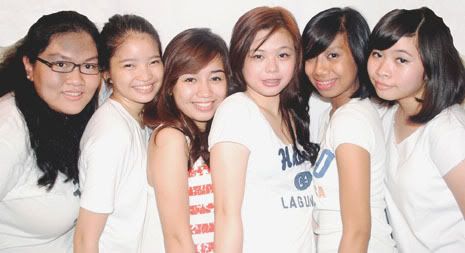 Thank you, Mikee, for being a part of each and every one of us in our class. You will never be forgotten. Instead, remembered as the pretty, smart and funny girl we all loved to smile at and with in the most random moments. I feel so bad for not ever making a move to see you while you were sick, and I only texted you once the entire time. I'm so sorry, Mikee. I love you so much and I've missed you ever since you stopped going to school. You're in a better place now, and soon, we'll see you there again. Look down on us, guide us, okay? We'll always keep you in our hearts.


D'yan na lang tayo mag-shopping, Mikee. At least d'yan endless pera natin. Hahaha! I love you.